On 29 August 2023, the European Commission and the European Union Satellite Centre (SatCen), one of our consortium partners, signed the Contribution Agreement for the implementation of the Support to EU External and Security Actions (SESA) component within the Copernicus Security Service (CSS).
Under this Agreement, SatCen will continue to be the Entrusted Entity for the implementation of the Copernicus SESA service component. CSS-SESA provides geospatial products which cover a wide range of application areas, such as the Security of EU Citizens, Humanitarian Aid, Crisis and Conflict, and challenges related to Climate Security, among others. These areas have been developed through Service Evolution activities based on specific user needs.
CENTAUR, the only Horizon Europe project selected for the Copernicus Security Service evolution call, shares objectives closely aligned with the upgrade of CSS-SEA to CSS-SESA.  
The overall objective of CENTAUR is to respond to societal challenges stemming from climate change threats. This involves the development and demonstration of new service components for CSS-SESA. CENTAUR will propose and develop products to complement the current product portfolio by integrating new vulnerability and fragility indexes. It aims to strengthen early warning capabilities and proactive geo-intelligence services for the systematic detection of early signs and drivers of social unrest, population movements, and conflicts associated with food and water insecurity. 
This Agreement marks a significant step in addressing climate-related challenges to EU interests around the world.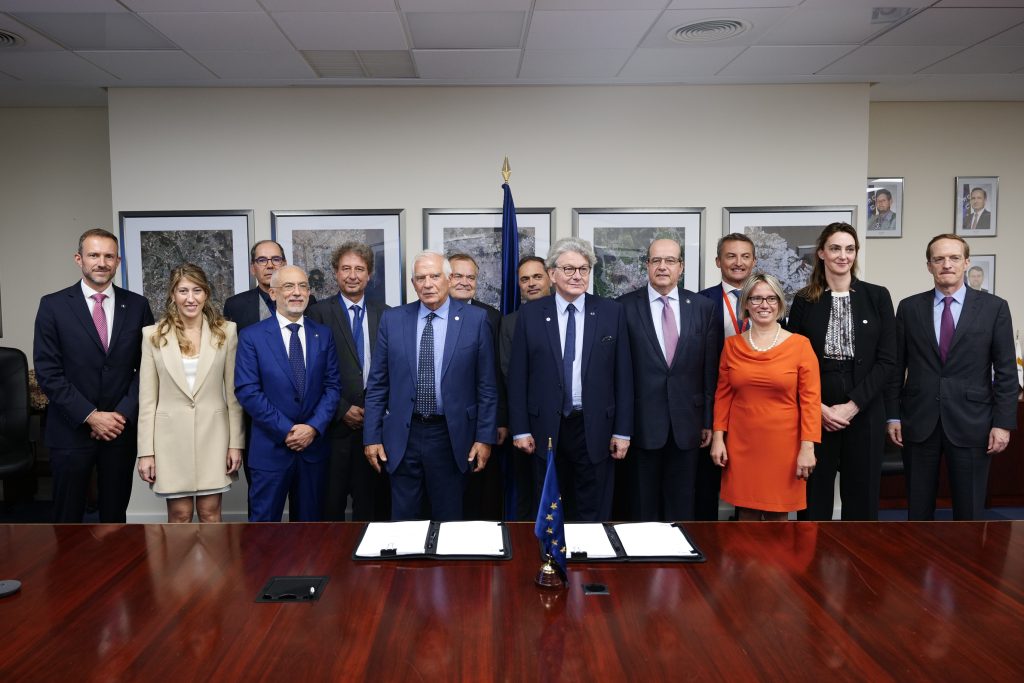 Official picture following the signing of the SESA Copernicus Contribution Agreement (European Union Satellite Centre, 29 August 2023)