Climate change's impact on human lives and security is continuously growing. Over the last 50 years, more than 11,000 reported disasters related to extreme weather and climate conditions have caused over 2 million deaths [1]. In particular, major flood events have more than doubled in the period between 2000 and 2019 [2]. Climate change is increasingly acknowledged within the EU's integrated approach to security. The related environmental degradation is recognised as a threat multiplier and an aggravating factor for political instability with serious implications for peace and security worldwide [3].
The overall objective of CENTAUR is to respond to societal challenges deriving from climate change threats by developing and demonstrating new service components for the Copernicus Emergency Management Service (CEMS) and Copernicus Security Service – Support to EU External and Security Actions (CSS-SESA).
Overall, the project aims to contribute to the better functioning of the two Copernicus services by: 
Improving situational awareness and preparedness around climate change and its impact on complex emergencies and multi-dimensional security crises;
Anticipating the occurrence and possible knock-on effects of crisis events, contributing to resilience and effective adaptation;
Providing an early warning system which generates alerts when pre-established thresholds for crisis indicators are reached.
CENTAUR adopts a three-layered approach to enrich Copernicus EMS and SEA information, enhancing the capacity to characterise urban floods and water and food insecurity events.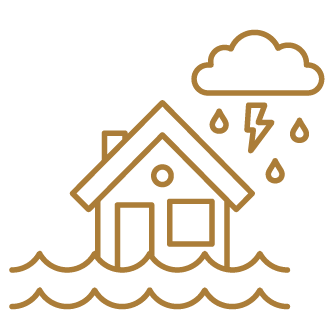 CENTAUR aims at developing and including a prototype urban flood layer within the European Flood Awareness System (EFAS) map viewer, improving early warning and the integration of the CEMS mapping portfolio with enhanced products and services for mapping flood extent in urban areas.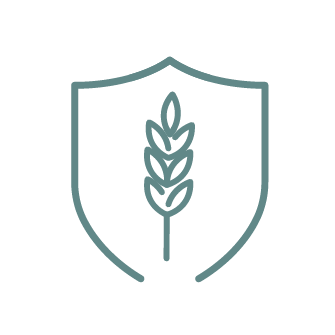 CENTAUR for Water and Food Insecurity
CENTAUR aims at enriching the CSS – SESA current portfolio by integrating new vulnerability and fragility indexes, reinforcing early warning capacities and pro-active geo-intelligence services for the systematic surveillance of early signs and drivers of social unrest, population movements, and conflicts in connection with food and water insecurity.
Over the course of the project, CENTAUR will examine a variety of use cases to inform the project, test our models, and validate the indicators. There are two types of use cases that we will evaluate: "Hot" and "Cold" Cases.
"Cold" cases are well-documented crisis situations that have happened in the past.
"Hot" cases are events that are currently unfolding or will occur during the life of the project.